Nearby Attractions
Coral Bay, Cyprus
Petra tou Romiou - Literally the Rock of the Romans, but more commonly called Aphrodite's Rock this is the formation which gives its name to the nearby Aphrodite Hill resort. According to legend this is where Aphrodite was born from the foam of the sea. While it is not possible to climb the rock or swim in the rough seas around it there is an excellent public viewing platform as well a small restaurant nearby.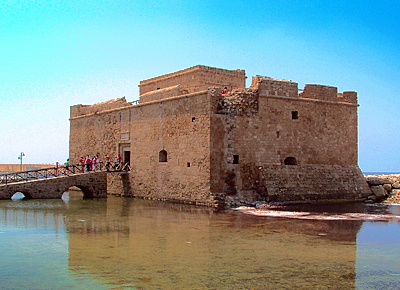 Paphos Castle - The castle you can see from the harbour front when you arrive in Paphos by bus is called "Paphos Castle", it is located on the outer bank of the harbour area in a protective position over the seaway leading to the town. As early as the Byzantine period a fort was here to protect the harbour from invaders. The building you can see today was rebuilt by the Lusignans in the thirteenth century after the Byzantium fort collapsed after the 1222 earthquake.


Kykkos Monastery - A rich and lavish building it is one of the most well known modern historic sites on the island. Visit so see the relics such as the Icon of the Virgin, though this is normally covered, and the swordfish saw which is a gift from seamen. Still operating as a monastery it can be visited to see the museum.


Pafos Zoo - For nature lovers another great choice is the Pafos Zoo. Open 9 until 5 every day it is just a 10 minute drive north, situated just outside the Pikni Forest reserve.

Also check out other Pafos attractions.